Vanessa Collier – "Be Prepared To Feel Something"
Categories
Blues
I recently found out about a great new artist, which is always one of my favorite things. Especially when it's a youngster, highly talented, establishing their own identity and being iconoclastic. To see a young artist strike out on their own and not fall in line with the latest fad or musical craze is always one of the most enjoyable things for me.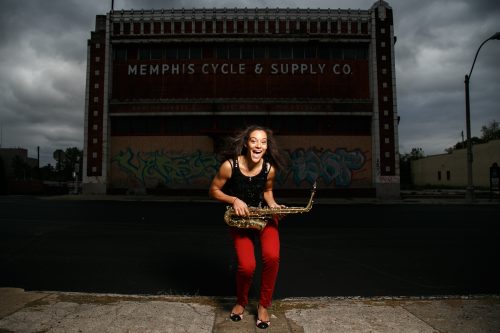 Vanessa Collier
is making a name for herself and out on the road working hard. She is a vocalist/saxophonist/songwwriter with a double degree from Berklee College of Music. She's got some chops.
One of the most exciting things, other than finding some good new music, is that you know you can watch them for the next few years and see them just get better and better.
Venessa recently played at the Briggs Farm Blues Festival in Pennsylvania, and Highway 81 Revisited had some really nice things to say about her in their review of her show.
For Vanessa Collier, a live show is more than a set delivered by a performer to an audience. No, for the Maryland-based singer and saxophone player, it's much more intimate and interactive than that.
"If you're going to be an audience member, be prepared to feel something," she says enthusiastically during a recent phone interview. "That's sort of my aim. I want you to enjoy yourself but also feel the emotion behind every song. I want you to be part of it.
Collier, who released her second solo album "Meeting My Shadow" this year and performed at last weekend's Briggs Farm Blues Festival in Pennsylvania, seems to be having no problem finding that balance.
Check out Vanessa and her band from another recent show.
Vanessa Collier – The Run Around
Hat Tip to my friend, and former band mate, Bill Wharton, The Sauce Boss, who turned me on to Vanessa after she sat in with him on a recent show in Greenwood, SC.